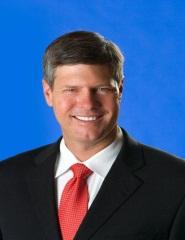 Brian Hanhart, Qualified Manager
Mr. Hanhart has over 40 years of combined security and law enforcement experience. Mr. Hanhart has received a degree in Criminal Justice, and has had the benefit of hands on training and the passing of knowledge from his father Donald Hanhart.

Brian maintains an up-to-date attitude with the latest developments in the security/law enforcement, personnel selection, and modern operational areas.
Brian is a Southern California resident and enjoys supporting the goals and objectives of our customers.

Brian understands that earning contracts is an important step in the continued growth of General Security Service. Brian is available to assist the branch operations and looks forward to being a part of the success of the security program.