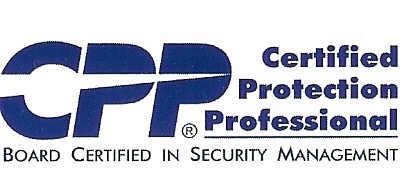 Certified Protection Professional (CPP)
GSSi promotes and supports the CPP program for managers and supervisors. GSSi has a representative who is credentialed as a CPP's (Gary Moore). This designation is acknowledged as the security profession's highest recognition of practitioners. It is evidence that an individual is "Board Certified in Security Management." The CPP is awarded based upon experience, education, and an examination. Ongoing professional development is required in order to maintain the credential.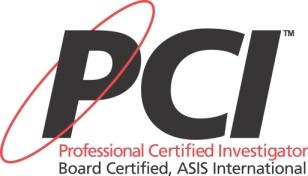 Professional Certified Investigator (PCI)
GSSi promotes and supports the PCI program representing Board Certification as a Professional Investigator. The Professional Certified Investigator (PCI) credential provides demonstrable proof of an individual's knowledge and experience in case management, evidence collection, and preparation of reports and testimony to substantiate findings. Those who earn the PCI are ASIS board-certified in investigations.

Physical Security Professional (PSP)
The Physical Security Professional (PSP) credential provides demonstrable knowledge and experience in threat assessment and risk analysis; integrated physical security systems; and the appropriate identification, implementation, and ongoing evaluation of security measures. Those who earn the PSP are ASIS board certified in physical security.

California Association of Licensed Security Agencies, Guards and Associates
GSSi is a current member and supports participation in CALSAGA. GSSi attends conferences and seminars to continue education and professional development for our managers and supervisors.
ASIS International
ASIS International is the leading organization for security professionals worldwide. Founded in 1955, ASIS is dedicated to increasing the effectiveness and productivity of security professionals by developing educational programs and materials that address broad security interests, such as the ASIS Annual Seminar and Exhibits, as well as specific security topics. ASIS also advocates the role and value of the security management profession to business, the media, government entities, and the public.

 GSSi supports participation in ASIS International and several of our managers are members. In addition, GSSi supports Gary Moore as a review course mentor, Assistant Regional Vice President and Chapter Vice Chair for ASIS.